Must-See: A Review of the Movie Happy
http://intentblog.com/must-see-a-review-of-the-movie-happy/
"The Constitution only gives people the right to pursue happiness. You have to catch it yourself." — Benjamin Franklin
This is the intro line from the movie Happy. Happiness and how to achieve it are becoming increasingly popular, interesting, and relevant topics. And for good reason.
Statistical, scientific information and research on happiness, why it matters, and how to attain it are becoming hard to ignore, dismiss, or write off as soft science.
Ask yourself this:
Are you happy? It's a rhetorical question, so you can answer honestly. Whether your answer is yes or no, ask yourself: Why? Why are you happy? Why aren't you happy? There's no right or wrong answer. There's just your answer.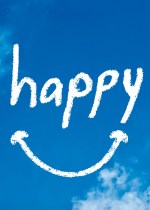 This compelling picture is for anyone who thinks they're happy, anyone who's ever been depressed, anyone who's tasted happiness and then watched it slip out of their fingers, anyone who feels like they've spent their whole life chasing happiness, and especially for anyone who's given up on happiness or are feeling like they want to give up.
This movie is for you. For me. For everyone. It brings full circle a wealth of scientific, empirical, and national research on happiness and delivers it in a documentary-type format so mesmerizing you'll be recommending it to friends and family before you get halfway through.It's a movie so revealing, inspiring, sobering, and convincing that I personally feel we should watch this movie in groups, as couples, as families, as friends, as coworkers, as companies. It's that powerful.
The creators translate subjects like positive psychology, dopamine, and hedonic adaptation into clear, concise, understandable terms for those of us who aren't doctors or Ph.D.s. They weave technical facts with human behavior so beautifully that it's hard not to be moved. And not moved by a fiction, big screen drama scene. Moved by seeing our own human spirit reflected back to us onscreen.
The relationship between happiness and exercise, connection, community, cooperation, and compassion are uniquely explored. A magnifying glass is held up to things we've been taught will make us happy, like success, money, and beauty.
Accessing all of this information in one place is invaluable, because it gives us the power to turn the concept of "being happy" into a starting point instead of an ending point.
This isn't a movie that tells you what to do. Just like a good teacher, it shows you what's possible, even in situations that seem impossible.
The rest is up to you.